Account And Password
Your User Profile has information about your email, preferred display name, and any API tokens you may have created. To access it, go to the "initials" menu at the upper right-hand corner of the screen: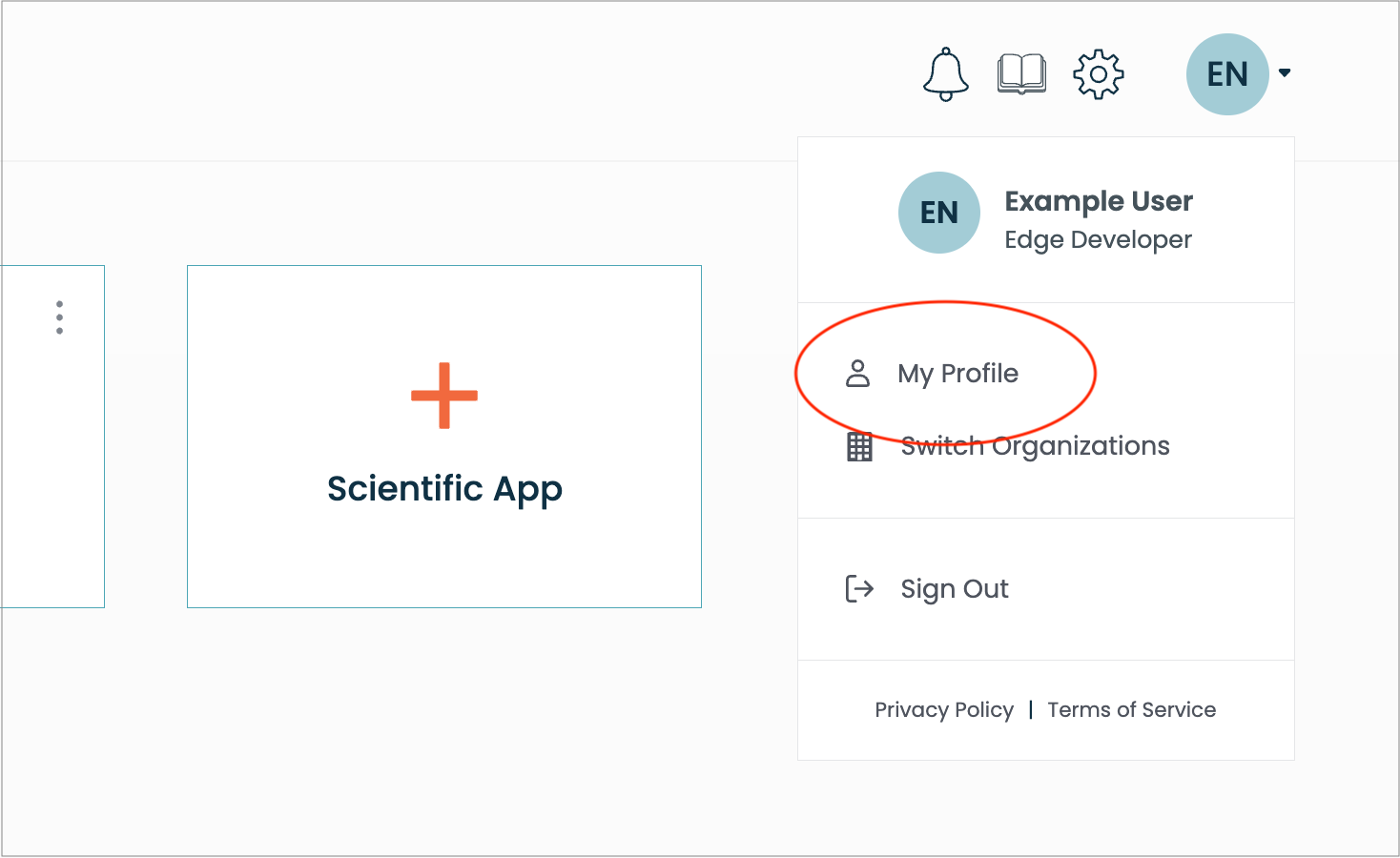 Changing display name and email​
You can adjust the name displayed in the Edge UI, and the email registered with Edge. Please note you cannot change your username or license tier from this screen; contact your administrator or Enthought Support for that.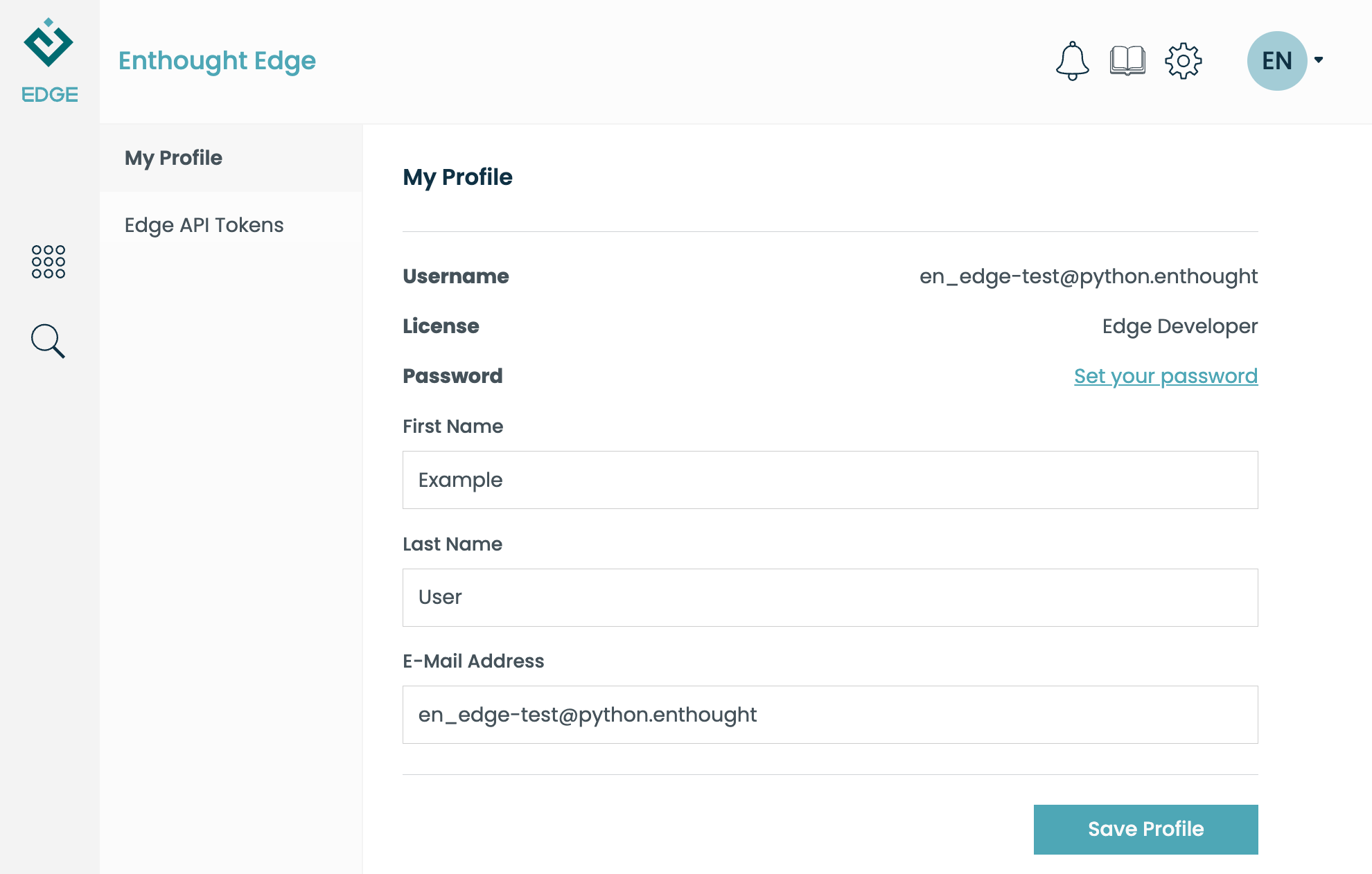 Changing your password​
If there is a clickable link with the text "Set your Password", it will lead to an external identity provider where you can set your password.