Network Preferences¶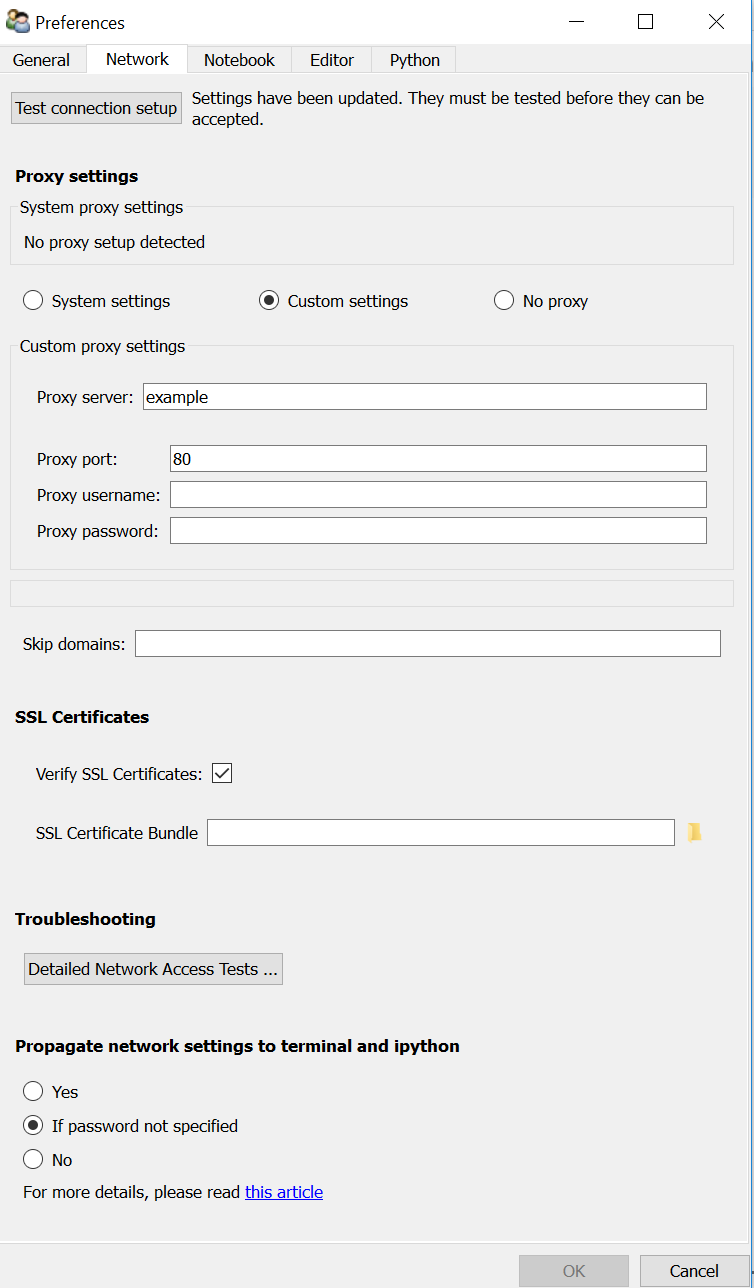 If Canopy is having trouble connecting to the internet (e.g. logging in, or using the Package Manager or Documentation Browser), you can test your network settings with the Test connection setup button. If this test fails, you can change Canopy's network settings as described below.
After changing these settings, you must again use Test connection setup, otherwise your changes will be discarded when the OK button is pressed.
After changing and successfully testing and accepting the network proxy settings, please restart the IPython kernel, the Package Manager, and the Documentation Browser, if they were already active before the change, so that the new settings are properly propagated to these components.