Data Import Tool¶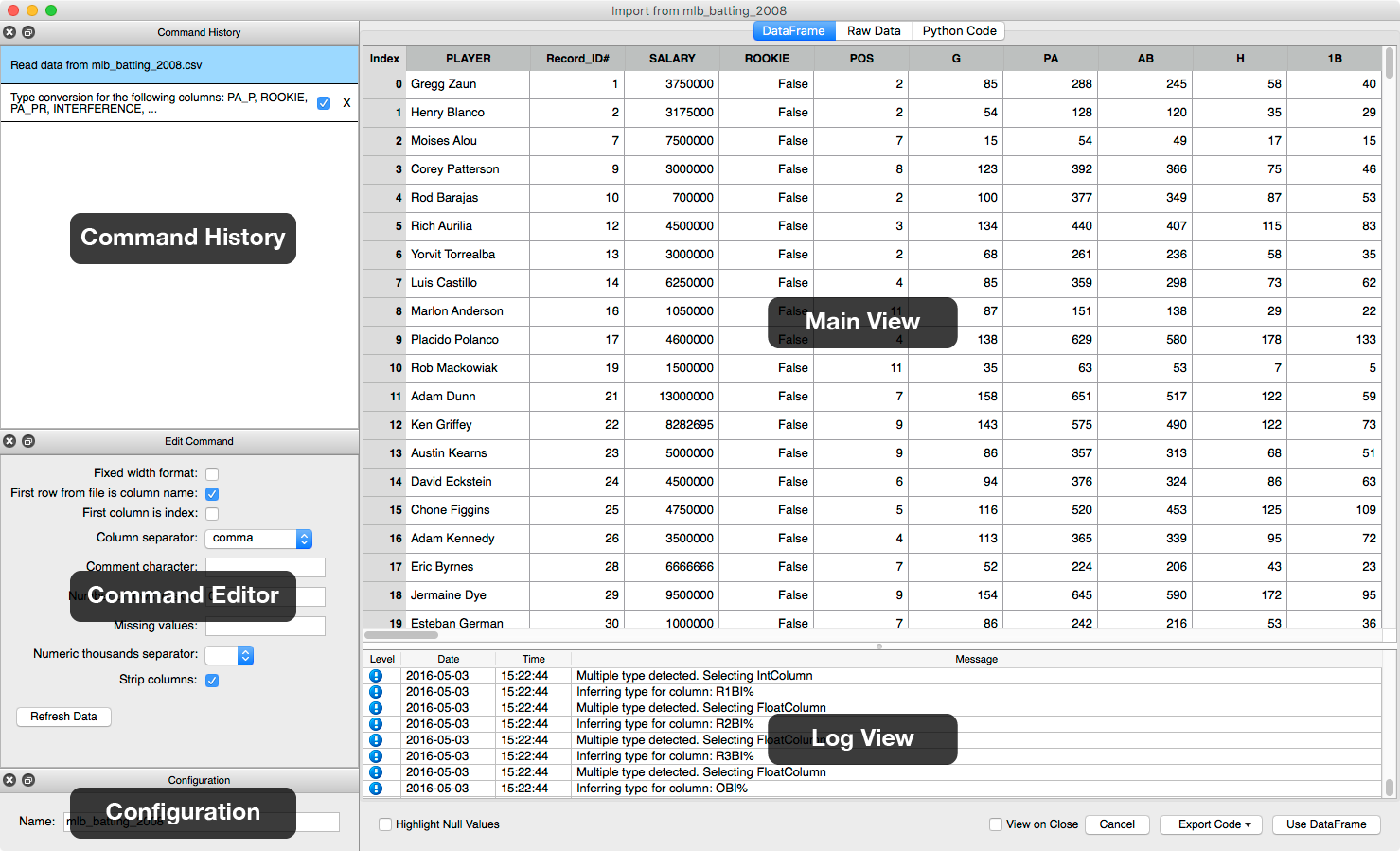 Canopy's new graphical Data Import Tool allows you to import and manipulate text data files in an easy and reproducible way. It is built on top of Pandas, providing an exploratory and graphical interface to data manipulation. After making the change you were interested in, you can take control of the underlying DataFrame from the IPython console in the Canopy Editor. You can also export your command history as a Python script so that you or any of your colleagues can perform the same set of manipulations and reproduce your results.
The Data Import Tool is available to all logged-in Canopy commercial subscribers using Canopy 1.7 or higher, installed from any installer.
It is available to free users (Academic subscribers or Express) for a 7-day trial period.
You can read more about the Canopy Data Import Tool online and from within Canopy in the Help menu's Documentation Browser offline. You can also look up known issues and provide feedback through the online Knowledge Base: "Using the Canopy Data Import Tool".